Management Office hours are 9 am-5 pm, Monday - Friday by appointment. If you would like to submit an ACC request for modifications to the exterior of your home, or new to the neighborhood and need to stop by and pick up key access cards and a welcome packet, schedule an appointment by using the link below.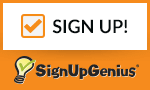 Your Community Manager is Tracy Sullivan and can be reached at ksullivan@ccmcnet.com or 210-419-1315.
Your Lifestyle Director is Lenny Scott and can be reached at lscott@ccmcnet.com or 210-428-9814.